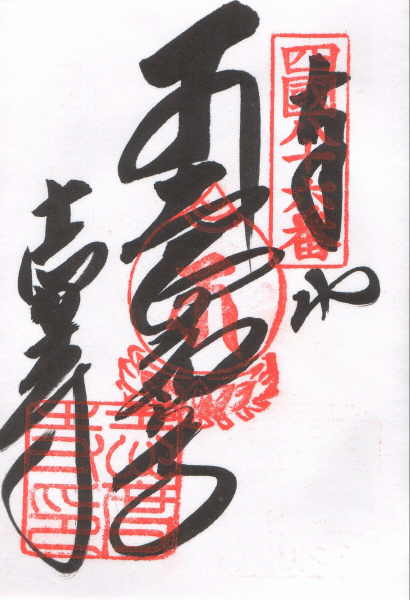 Ofuda - hand-written talisman with the name of the temple (centre line) and the date of the visit. From Shido temple in Shido at Heisei 15, 4th month and 27th day (left line ) or 27 april 2003.

Click the image to return to the thumbnails.
Copyright(c) 2005 Anker Nielsen. All rights reserved.