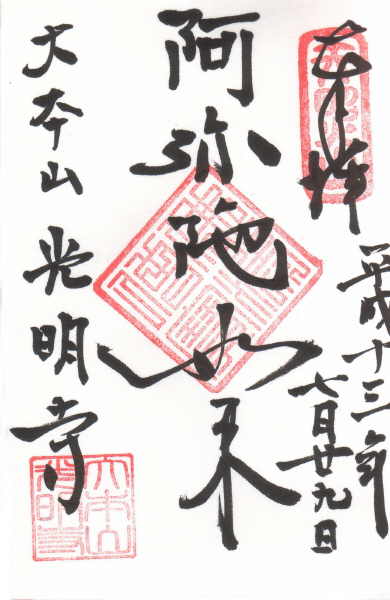 Ofuda - hand-written talisman with the name of the temple (centre line) and the date of the visit. From Rinno-ji in Nikko at Heisei 13, 7th month and 31th day (left line ) or 31 July 2001.

Click the image to return to the thumbnails.
Copyright(c) 2005 Anker Nielsen. All rights reserved.